Top Things to Do in Broken Bow
Broken Bow, located at the foothills of the Kiamichi Mountains in Southeastern Oklahoma, is a majestic playground steeped in natural resources that promise a grand vacation adventure. The area offers many activities and in this post you will find the top 7 things to do in Broken Bow.
As a result, it continues to attract visitors from across the country and the world who are drawn to its luscious green forests and abundance of clear water. Above all, the region provides a fun-filled environment for many popular outdoor activities such as canoeing, boating, hiking, bird watching, golfing, scuba diving, hunting, mountain biking, camping, horseback riding, four-wheeling, and all types of fishing.
And that's not all: Businesses in and around Broken Bow offer all variety of dining and entertainment options that allow you to experience the outdoors even when you're not in it. For that reason, you're going to want to have a good idea of how to spend your time here to maximize your fun.
That's why we've combed the region to come up with the Top 7 Things to Do in Broken Bow – for families and couples alike, from outdoor adventures to those just looking for a great bite to eat.
1: Kayaking on Beavers Bend Lake or Lower Mountain Fork River
There's something for all ages, experience levels and adventure tastes when it comes to kayaking on beautiful Broken Bow Lake.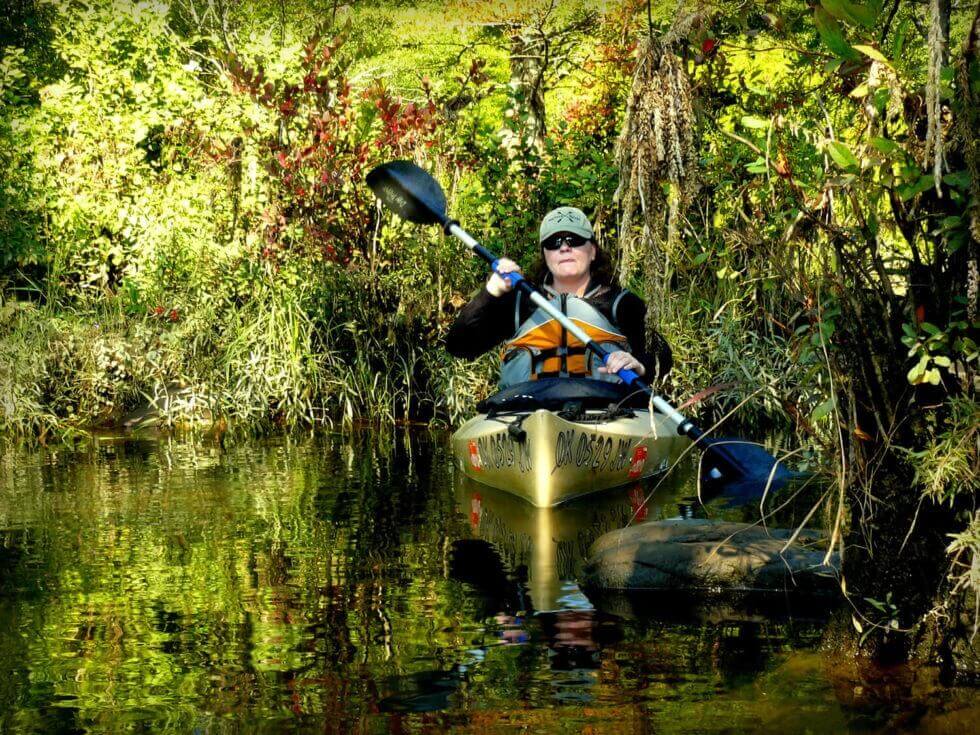 Photo: Thomas & Dianne Jones
Wild Goose Canoe and Kayak
Wild Goose Canoe and Kayak is the No. 1 rated kayak outfitter on Trip Advisor, with reviewers applauding the gorgeous scenery and perfect-for-beginners options.
"Having never been kayaking before, this was a superb place to start out at!" explained a Trip Advisor reviewer named Thomas. "There were parts of the river that were as calm as glass and others that had a little movement to it. Nothing too extreme, just enough for some additional fun. The only thing we might have done differently is to rent a tandem kayak, instead of two singles. However, that is strictly a preference! Would definitely recommend and would be happy to come again!"
For more information, visit Wild Goose Canoe or call 580-584-2277.
Looking for a place to stay? We have cabins near the lake and river cabins to keep you near the water.
Beavers Bend White Water Canoe and Kayak Rentals
However, if your tastes run a little more exhilarating, you can check out Beavers Bend White Water Canoe ands Kayak Rentals. The waters along this route can get a little swifter. Accordingly, one reviewer praised the challenge of maneuvering around boulders in rising rapids, a treat that culminated with a 3-foot waterfall.
For more information, visit McCurtain County or call 580-236-0105.
2: Wine Tasting and Shopping
There's something about combining the picturesque with pinot noir – the Broken Bow area boasts some of Oklahoma's finest wine shops – with some serious glamping trappings. For starters, there's Fish Tales Winery and Bistro, which grows its own Muscadine grapes, native to Oklahoma, at two vineyards less than an hour north and northwest. They offer free wine tastings daily – no reservation required – and sell their wines by the bottle. The shop is housed in a one-time fly-fishing shop – the business owners Linda and Jesse King were in before retiring … and deciding they didn't really want to retire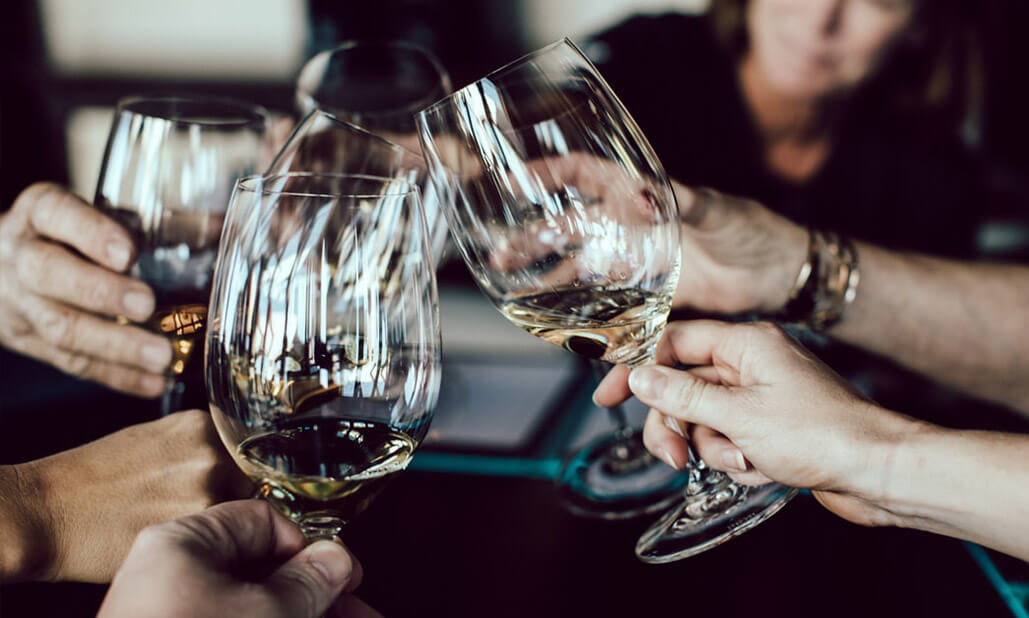 "They had lots of good sweet wine options here," said Trip Advisor reviewer Debbie. "We did the tasting and also sat in the dining area to drink a glass and also bought a bottle of Strawberry Sunset. Tasted just like strawberries. I liked the building and how it was decorated. They have a very small two row vineyard outside. Glad we came here for the experience and wine."
You can learn more by calling 580-494-6115
In the same vein, if a true "experience" is what you're after, be sure to make some time to visit Girls Gone Wine. The shop describes itself as a "fun boutique winery with a funky, sassy gift shop." Of course, you can sample the wide selection of wines, all fermented and produced on site. The selections run the gamut from the dry dinner wine Road Trip Red, to the sweet wine Beavers Bend.
But there's far more than wine to keep you entertained at Girls Gone Wine. They have a pink polka dot party bus that safely traverses the Hochatown area chasing down mirth. On the other hand, if you'd rather just relax, you can rent the G-Spot Patio for you own laid-back get together.
You can learn more by calling 580-494-6243
3: Visit the Hochatown Petting Zoo
You want to get up close and personal with the wildlife of Broken Bow? The entire family will have a blast at the Hochatown Petting Zoo. At this part wildlife sanctuary, part animal rescue service, you'll meet adorable barn animals, pet-friendly reptiles and listen to exotic birds sing. And that's not all: fuzzy guinea pigs, baby ducks and soft goats roam the grounds, coming up to visitors for a pet or a handful of food. In addition, donkeys, tadpoles, hedgehogs and parrots take up shop at the Hochatown Petting Zoo, along with orphaned and injured animals undergoing rehabilitation.
The zoo is located at 9177 US-259 North in Broken Bow and is a hit with visitors young and old alike.
"Took family to Broken Bow this weekend and the zoo was the highlight stop to all 7 of us. Definitely amazing," said Tammy Downs, who visited in 2018. "The variety of animals available to love on was amazing. Everything from hairless rats to deer, which was my favorite.
"It was obvious that the workers really loved what they do and were willing to answer questions when asked. I loved how a majority of the animals had names and their own personalities showed while interacting with the workers. I am 50 years old and loved it as much as my 5-year-old!"
Similarly, Melissa Oakes visited just this November and had a hard time leaving the animals behind.
"This was the BEST petting zoo I have been to," she said. "The guided tour was great. It was nice to know the animals' names and stories. And holding the skunk was my FAVORITE part! Even though I would have taken ALL the donkeys home with me in an instant … and the piggies! OK, all the animals! Thank you for what you do for these animals!"
Admission is $8 for adults and $5 for kids. You can find out more about the Hochatown Petting Zoo, including hours of operation, by calling 580-494-7387 or emailing.
4: Gourmet Pizza
Let's face it: No matter where you go for vacation, pizza is always an appropriate lunch or dinner meal. And Broken Bow has some delicious and unique local options to fill you up as you explore the natural wonders the area has to offer.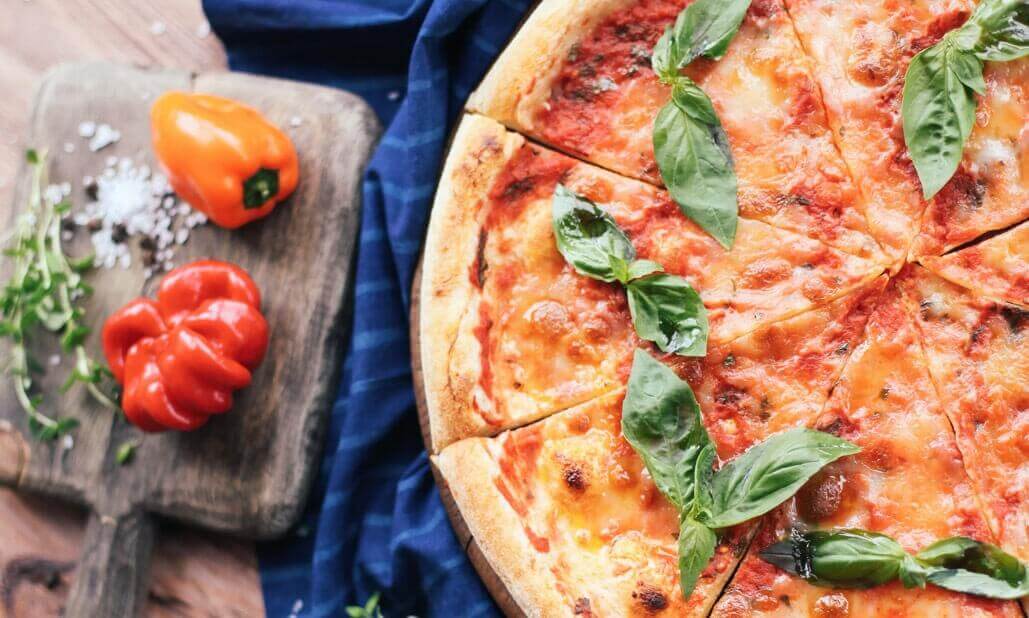 Milano's Pizza
Milano's Pizza, just a few miles down the road in Idabel, boasts that its bill of fare is a "flavorful departure from the ordinary."
"We serve all your favorite Italian foods: pizza, subs and salads." Milano's says on its Web site. "All of our ingredients are fresh, and our dough is handmade every day. It's never frozen. You can trust that the food we deliver arrives hot and quick. Our cozy, full-table service for lunch or dinner any day of the week provides a comfortable family experience no matter your age."
Therefore, the reviews are out-of-this-world. One Yelp user put it this way: "Visited here a month ago driving through Oklahoma. Pizza is amazing here! I definitely recommend to anyone driving through Idabel. A spot that should be on anyone's road trip. Service was great and pizza was fast. Everything was fresh."
Milano's Pizza is at 103 SE North Ave, Idabel, OK 74745. Learn more by calling (580) 245-6296.
Grateful Head Pizza
Similarly to Milano's, freshness and flavor are at the top of the list of recommendations for Grateful Head Pizza Oven in Hochatown. Built from the bones of an old abandoned schoolhouse, the restaurant quickly became, as Grateful Head's owners put it, the "grooviest place to eat pizza and drink beer."
Customers back up that claim. Katie McGriff reviewed it for Google and had this to say: "They hands-down have my favorite pizza! It comes out hot, has great flavor, and is just how it's ordered. There hasn't been a kind of pizza here I didn't like. Plus, the service is very friendly and knowledgeable about the menu. The vibe is kind of woodsy with wooden walls, cool chandeliers, and vintage art.
Likewise, Nikhil Ravindran called Grateful Head "amazing."
"Bored of chain pizza stores, so I tried this place when at Beavers Bend Park," he wrote on Google. "It was amazing. Taste was good. The crust was so soft, and proper cheese quantity. They also have local brewery and you could try some of them as well. We went for lunch here and there was a wait time, but they have ample space to handle the crowd. Never miss out in trying out this place when at Beavers Bend Park"
Grateful Head Pizza Oven is at 10251 US-259, Broken Bow, OK. You can learn more by calling (580) 494-6030.
For information about other restaurants in Broken Bow read this blog post.
5: Choctaw Casino
Not every fun activity in Broken Bow is an outdoor adventure. And trying your luck in Choctaw Casino's a perfect change of pace from all the water- and wildlife-themed fun to be had.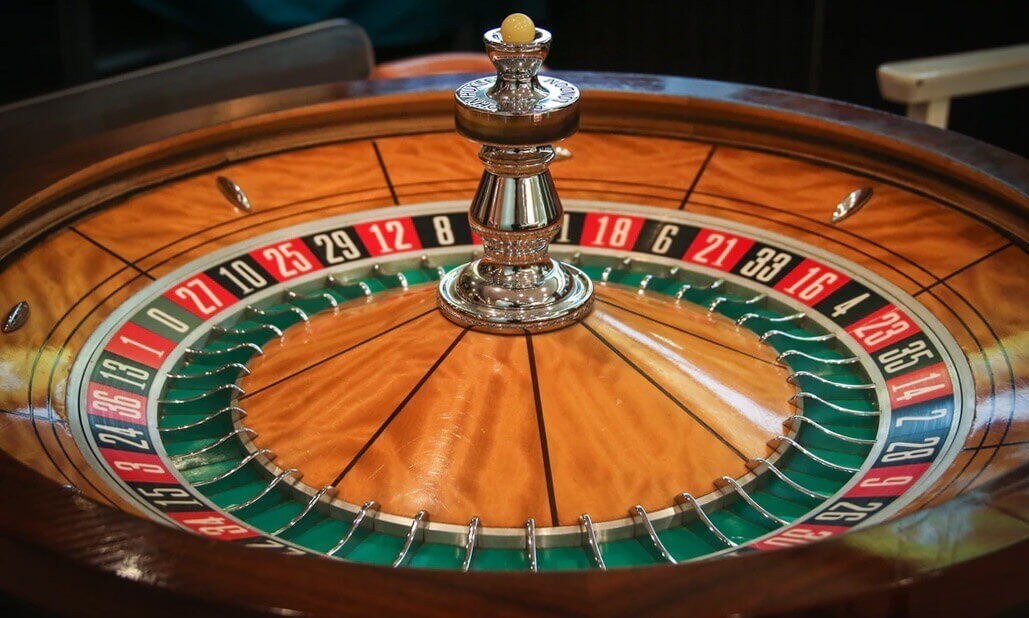 Choctaw Casino Idabel
The lower-key option is The Choctaw Casino in Idabel, a little gaming establishment located a dozen or so miles away from Broken Bow in Idabel. The Choctaw in Idabel exclusively offers electronic games: progressive, penny and high-stakes slot machines.
In Idabel, the casino is at 1425 SE Washington St. – phone number (800) 634-2582.
Choctaw Casino Broken Bow
A more robust casino experience awaits you at the Choctaw Casino in Broken Bow proper. Why is it more robust? First, it offers all the electronic games at slots Idabel does, plus popular table games like blackjack and three-card poker.
"This was our first time visiting this casino. All I have to say is don't let the small exterior fool you this casino the PERFECT size to get exactly what you want out of a casino," a Yelp reviewer wrote in November 2019. "I normally just play black jack, so that was the first table I gravitated towards. We were very happy with the customer service we were given and will definitely be back!"
In Broken Bow, it's at 1790 S Park Drive – phone number (580) 584-5450.
Loggers Bar & Grill (both locations)
In addition, both casinos have a Bar & Grill named Loggers where you can watch some sports events or listen to live music.
6: Brewery and Beer Tasting
The pristine waters around Broken Bow aren't just good for fishing, boating and swimming. They're also good for brewing fine locally crafted beers.  Start your taste-testing by visiting Mountain Fork Brewery, which makes its array of brew from water taken from the Mountain Fork River. The beer types vary across the taste spectrum, from Three Rivers Pale Ale to Sneaky Snake Belgium Golden Ale, from MFB 9.0 American Stout to Timber Creek Amber Ale.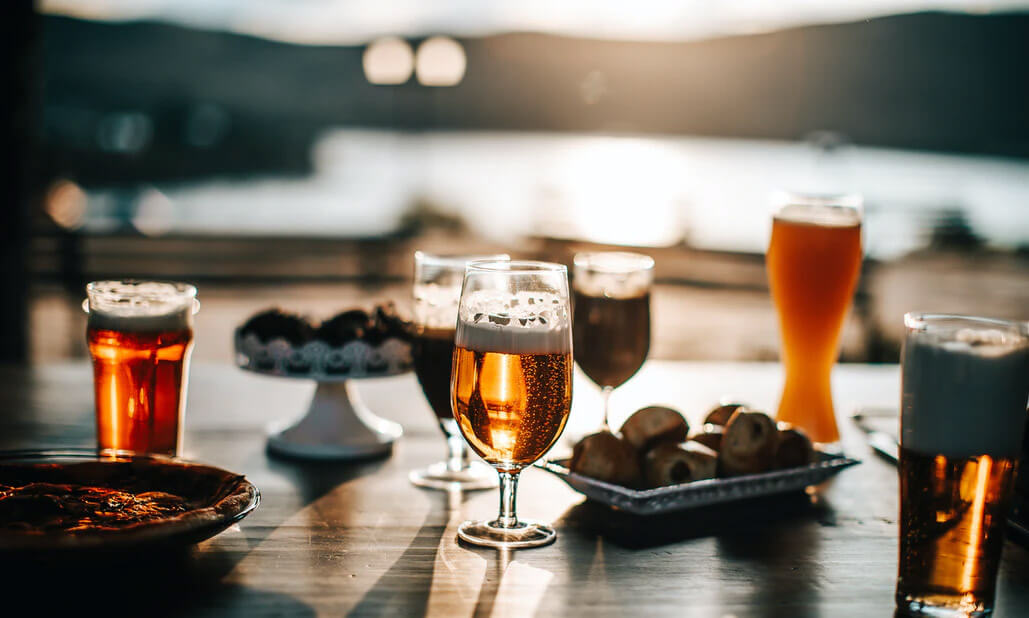 Customer Nikki Guillot wrote on the brewery's website that "the variety of beer was vast and every one of them was delicious. The staff was friendly and very outgoing. We will definitely be back for more."
Mountain Fork Brewery
However, the beer isn't the only attraction. The brewery has a full-service restaurant with a varied menu of burgers, pizzas, salads and sandwiches. It's located at 89 N. Lukfata Trail Road in Broken Bow. You can learn more by calling (580) 494-3233.
Beavers Bend Brewery
Another destination brewery in the region is Beavers Bend Brewery, started by a local who had been making beer in his kitchen for more than 20 years. The beer menu includes catchy names and tasty brews: from Red Slough Amber Ale to Bigfoot Brown, from Hoppin' Jalapeno Ale to Front-Porch Peach.
"I absolutely love the huge multi-level outdoor space here," one Yelp reviewer said. "They have a really good selection of brews, and you can tell how passionate the owners are about craft beer. It's not something you necessarily expect in rural Oklahoma."
Food is on the menu at Beavers Bend Brewery, as well. It's located at 46 Coho Rd, Broken Bow. Learn more by calling (580) 494-3455.
7: Horseback Riding
There are many excellent trails in and around Broken Bow to take in the region's natural beauty on horseback.  McCurtain County's horseback riding options list four depots and stables that can take care of you.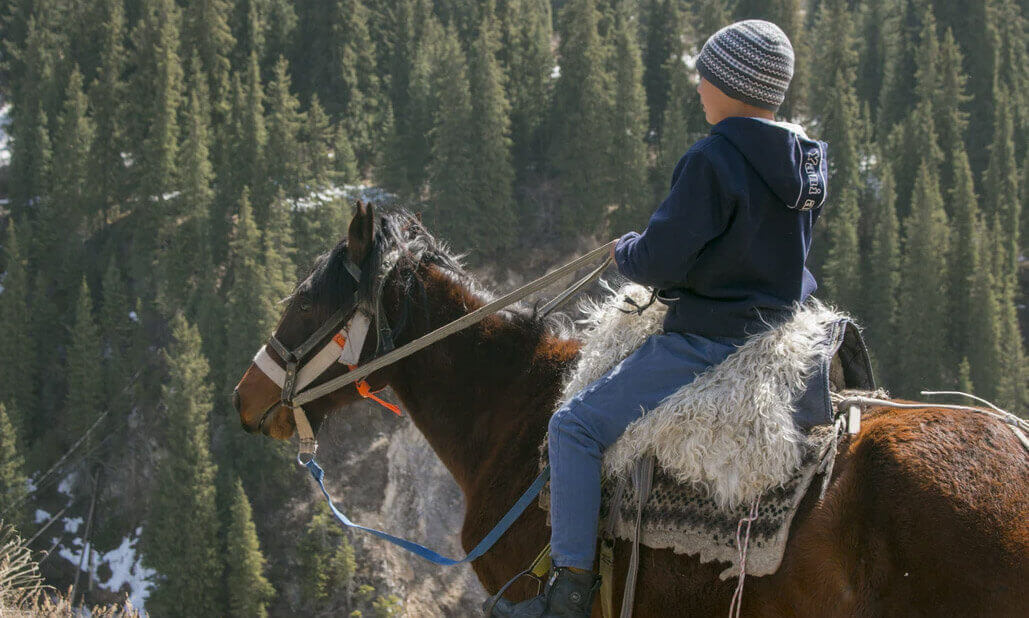 Beaver Bend Resort Park
At Beavers Bend Resort Park, be sure to stop by the stables to enjoy a one-hour trail ride through 2 1/2 miles of scenic terrain, with native wildlife views included. Children under five must ride double with a parent, while older children will be at ease on their own experienced horse.
A to Z Guest Ranch
The A to Z Guest Ranch will take you back to a simpler time when the kids could play outside without their parents worrying, when families always sat down and had dinner together and spent the rest of the evening playing games together or just sat around a bonfire talking and laughing with each other.
Riverman Trail Rides & Stables
Riverman Trail Rides & Stables are located in the beautiful Ouachita Mountains overlooking the ever-winding Glover River. Here you will have the ride of your life and experience God's country on the original all-terrain vehicle.
Glover River Trail Rides
At Glover River Trail Rides, we offer a private land ride, meaning that no state park permit is required. These are fully guided rides that take you across rivers and through a valley surrounded by mountains, trees, and wildlife.
Summary
In conclusion, you can see Broken Bow and environs offers a little something for everyone. If you want to spend most of your time in the great outdoors, we've got you covered. If you want to sample some unique food and drink, we have that, too. Activities from the traditional to the offbeat?
Top Things to Do in Broken Bow
This is the Things to Do (in Broken Bow) Directory. Let's get you started on an amazing trip! 
Well, by now the secret is out! Broken Bow and Hocatown are making the "top places to vacation" lists all around the county. Here's one of the more recent articles written on Kansas.com titles The second-fastest growing travel destination in the U.S. is a 6 hour drive from Wichita which should be no surprise to those of you who have visited in the last few years. 
With all the new visitors we have seen a boom in real estate, home/cabin building, and local amenities like restaurants, outdoor activities, and shops. It can be hard to keep track of the latest and greatest so we have created a "Things to Do Directory" to make you aware of all the new business in town.
If you are a local business that would like to be added to this list, please email hello@cabinsinbrokenbow.com with your business name, website, and phone number.
Antiques, Shopping & Gifts
Mostly Memories: 580-584-5767
Janet's Treasure Chest: 580-494-6639
Creative Expressions Gift Shop: 580-494- 6442
Broadway Boutique: 580-584- 5300
Youngblood's Gifts: 580-584- 6999
Broken Bow Vintage Market: 580-584- 9232
Once Upon a Time Antiques: 580-584- 5244
Whip Poor Will Fudge: 580-494- 6476
The Polished Loft: 580-208- 2629
Hot Mess Boutique: 580-584- 3528
Savvy Chix: 580-584- 3353
Bruton's Outdoors: 580-584- 2169
April: Dogwood Days in Idabel, OK
June: Owa-Chito Festival of the Forest, Beavers Bend State Park
July: Watermelon Festival in Valliant, OK
October: Lumberjack Festival in Wright City, OK & Bigfoot Festival in Honobia, Ok
November: Beavers Bend Folk Festival & Craft Show, Beavers Bend State Park
Red Slough Wildlife Management Area: over 290 bird species spotted here. Birders have likened this area to the Gulf Coast Habitats of Florida & Louisiana
Bumper Boats, Paddle Boats, Canoes, Kayak & Swim Beach
580-494-6512
McCurtain County mountainous terrain provides many different levels and types of biking, both on road & off road.
Steves Marina, owner Cody Gilbreath
580-494-6412
Bumper Boats, Paddle Boats, Canoes, Kayak & Swim Beach
580-494-6512
Choctaw Casino in Broken Bow: 580-584- 5450
Choctaw Casino in Idabel: 580-286- 5710
Broken Bow Lake Guide Service – Bryce Archey: 580-494-6447 or 870-582-4561
4 Seasons Fishing Guide Service – Jerry Walthall 580-584- 9403 or 580-306-8149
Tommy Rudisill: 580-306-2838 or 580-584-2868
Mason Spencer: 580-306-8824
Bobby Daniel 580-306-9376
Fishing License information:
Lake Levels: www.swt-wc.usace.army.mil/BROK.lakepage.html
Food, Restaurants & Coffee
Cedar Creek Golf Course "Golf Digest: 4.5 out of 5-star rating!"
580-494-6456
Idabel Country Club
www.idabelcountryclub.com
580-286-7545
McCurtain County is a hunter's paradise, providing a wealth of native species and rugged unspoiled lands.
Ouachita National Forest
Wildlife Management areas
General License Information: 405-521-3852
Beavers Bend Wildlife Museum: 580-494-6193
Beavers Bend Nature Center: 580-494-6556
Museum of the Red River: 580-286-3616
Forest Heritage Center: 580-494-6497
Gardner Mansion & Museum: 580-584-6588
Oasis: 580-212-7177
Lemongrass: 580-286-7770
Body Harmony: 580-584-6339 or 580-208-2313
Broken Bow Lake has 180 miles of shoreline.
Pine Creek Lake in Valliant is another spot to enjoy.
Mountain Fork River runs through the State Park but can be accessed from other areas also.
Glover River