Hochatown Vacation Rentals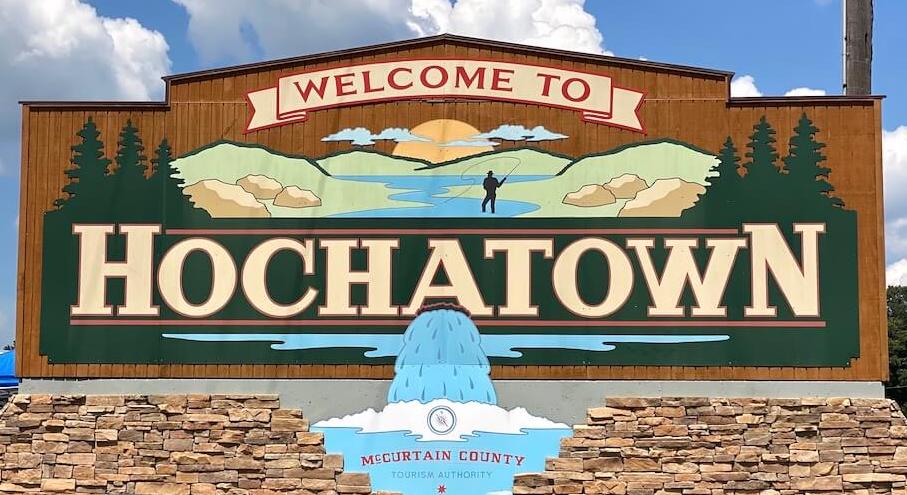 About Hochatown
Hochatown Oklahoma is a small town in the heart of the Ouachita National Forest. This charming community is known for its beautiful scenery and recreational opportunities, making it a popular destination for travelers and outdoor enthusiasts.
One of the top attractions in Hochatown is Beavers Bend State Park. This park offers a wide range of activities for visitors, including hiking, fishing, and camping. The park is also home to the Forest Heritage Center Museum, which showcases the history and culture of the Ouachita National Forest.
Another popular destination in Hochatown is Broken Bow Lake and Dam. This beautiful lake offers a variety of water activities, including boating, swimming, and water skiing. The lake is also a great spot for birdwatching, as it is home to various bird species.
In addition to its natural attractions, Hochatown also offers several restaurants, shops, and accommodations. Visitors can enjoy delicious local cuisine at restaurants like the Bear Creek Grill and Café at the Park. There are also many cozy cabins and lodges available for staying overnight.
Overall, Hochatown, Oklahoma, is a must-visit destination for anyone looking to experience the natural beauty of the Ouachita National Forest. With its stunning scenery, recreational opportunities, and charming atmosphere, Hochatown is the perfect place to escape from the hustle and bustle of daily life and enjoy some much-needed relaxation and rejuvenation.
About Broken Bow
Broken Bow, Oklahoma, is a popular destination for cabin rentals due to its beautiful natural surroundings and outdoor recreational activities. Cabins in Broken Bow offer a comfortable and cozy home away from home, with amenities such as hot tubs, fireplaces, and fully-equipped kitchens. Many cabins are located near scenic hiking trails, lakes, and state parks, providing easy access to outdoor adventures. Some cabins also offer additional amenities such as game rooms, outdoor grills, and access to on-site amenities such as pools and fitness centers. Cabin rentals in Broken Bow are a great option for families, couples, and groups looking for a relaxing and enjoyable getaway in the great outdoors.
Vacation Rentals in Hochatown
Cabins in Broken Bow offers many location options for different vacation rentals. Our properties span a distance of 40 miles, from the Lower Mountain Fork River up to Octavia. If you want to stay in Hochatown, here are some top vacation rentals to check out.
Sugar Bear Lodge https://cabinsinbrokenbow.com/sugar-bear-lodge/
Squatch Watch Lodge https://cabinsinbrokenbow.com/squatch-watch-lodge/
Little Lodge https://cabinsinbrokenbow.com/little-lodge/
Mountain Bear Lodge https://cabinsinbrokenbow.com/mountain-bear-lodge/