The Trail House at Eagle Ridge
Cabin Specs
Sleeps: 4
Bedrooms: 2
Bed: 1 Queen, 1 King
Baths: 1
Fireplace: Yes
Fire Pit: Yes
Hot Tub: Yes
Dishwasher: No
Washer & Dryer: No
Canine Friendly: Yes
Extras:
Wifi, Roku TV, Surrounded by National Forest, Hiking to lake
Cabin Description
The cabin sleeps two in the king bed in the upstairs open loft and two in the bedroom downstairs with a queen bed; sleeping four comfortably. The cabin also has a deck, gas log fireplace, fire-pit and covered hot tub to enjoy year round. The Trail House at Eagle Ridge has satellite, DVD and charcoal grill.This cabin has a trail that goes to the lake. 20 minutes down and 45 minutes up- It is very steep!
Trail House at Eagle Ridge Includes:
Breathtaking patio
Covered hot tub
Gorgeous views
Trail to the Lake
Charcoal Grill
Roku TV, and WiFi
Cabin Location
Chautauqua is located off of 259A (Northern Entrance)
Searching Availability...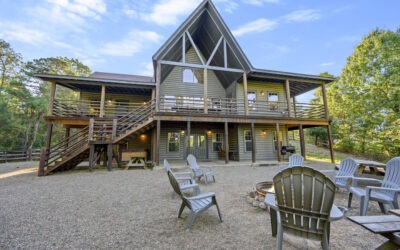 Sleeps: 14 — Bedrooms: 6
This beautiful cabin nestled in the towering pines of the Ouachita National Forest is truly one of a kind. Whether you're relaxing in the covered hot tub or enjoying s'mores by the campfire, your time spent at the Hilltop will be exactly what you need to escape the hustle and bustle of the city.
Amenity highlights: WIFI, Satellite TV, a hot tub, fire-pit, charcoal grill/wood smoker, and washer & dryer.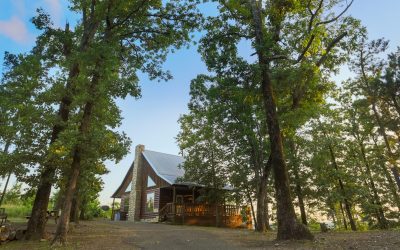 Sleeps: 4 — Bedrooms: 1 + Loft
Set away from the crowded developments and surrounded by the Ouachita National Forest, the amazing views from the wrap around deck and the private hot tub will have you staring in wonder. The newly remodeled Lookout at Eagle Ridge is set away on a beautiful high spot for relaxing.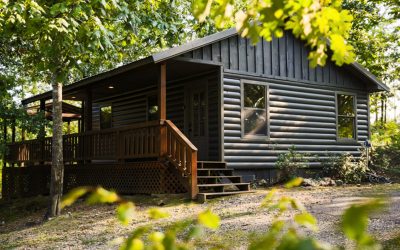 Sleeps: 2 — Bedrooms: 1
Surrounded by the Ouachita National Forest, this newly remodeled one bedroom cabin is perfect for the couple looking escape the city and surround yourself with nature in a private setting. Enjoy a few days of solitude, a cozy getaway or much needed time with your best buddy at this cabin.